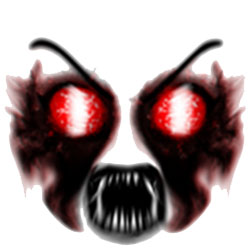 Welcome to the RM Foundation
Within the darkest corners of Roblox, lie the most abnormal, mysterious, and deadly myths and creatures you could possibly imagine. It is our job, to document and contain these myths. Welcome to the RM Foundation.
What is Roblox's Myths?
Roblox's Myths, also referred to commonly as "The Roblox's Myths Foundation" is a myth hunting group dedicated to sharing the various myths and so-called creepypastas of Roblox, additionally, they are credited with the popularization of the myth genre after the 2014 posts by RM's Founder Kazdam. It was because of the popularity of these posts that RM was created. It has been referred to as the SCP of Roblox, mainly due to the containment procedures at the HQ where all myths the group deems genuine are placed on display. Their several departments and organized layout provide a much different experience than a traditional myth hunting group.
DISCLAIMER: This wiki, relating to and surrounding Roblox's Myths, is part of the ROBLOX corporation, and uses images, models, and ROBLOX site info. All ROBLOX-related information is credited to the ROBLOX Corporation.

Latest activity
Photos and videos are a great way to add visuals to your wiki. Find videos about your topic by exploring Fandom's Video Library.